5 Digital Marketing Updates You Need to Know: May 2021
Where are future digital advertising campaigns headed?
The Interactive Advertising Bureau (IAB) has recently interviewed more than 20 industry leaders across the advertising-supported internet ecosystem and published all their findings in this very insightful report.
The document covers interesting findings about digital commerce, including: 
New digital consumers behaviour

Capturing new consumer purchasing paths

Defining what "value" means to consumers

Understanding consumer trust gap

…and more!
If you want to read why the digital-ads industry is at an inflection point and learn how to prepare for what's next, you should definitely give it a read!
>> You can find the full report here.

New TikTok Business Creative Hub
In April, Tik-Tok introduced a new in-app resource called "Business Creative Hub" and made it available to all business account users.
This section offers guidance on how to create viral content! Its main goal is to keep creators inspired by offering them insights on trending topics as well as showing them the best practices to turn creative ideas into TikTok videos.
>> You can learn everything about it here.
SEO: Google product reviews update
During the full month of April, Google rolled out an update targeting product review types of content. This update is targeted to all those websites that review any kind of products. Its main focus is to reward those who actually buy and test products before they write honest reviews.
In the SEO industry, it's well known that some reviews websites are simply a collection of comments about a certain product found on the internet that are re-written and published again unders someone else's name. Very few sites take the time and money to buy, test and write about the products. However, those who do will (hopefully) see an increase in their rankings and therefore in their organic traffic.
In the next few weeks, we're expecting to see rankings change quite a lot for any kind of review-based content. If you have produced this kind of content before, keep an eye on your rankings!
>> Read more about this recent Google update here.
Is Snapchat making a comeback?
…well, it seems like Snapchat never went anywhere!
Snapchat's revenue went up 66% this year compared to Q1 2020 and hit 280 million daily average users!
This massive change is an effect of the pandemic and the recent changes in consumers behaviour, which allowed Snapchat to partner with huge brands like Gucci, American Eagle, Sweat and Yoplait to run Augmented Reality ads campaigns, which were a HUGE success.
>> Read the full story and learn more about AR shopping here.
Minty Digital welcomes Kerryn, our new Digital PR Executive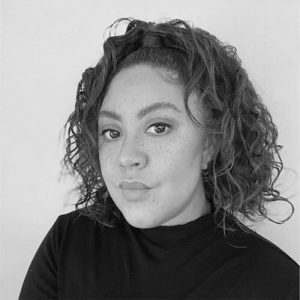 We have recently welcomed Kerryn to the team! Kerryn will be taking the lead on our Digital PR offering, working along the technical SEO team to open up even more opportunities for our clients.
Kerryn has worked on some huge brands and has won great coverage in regional and national media.
She recently got her teeth stuck into an exciting project for our coffee pod client – so keep your eyes peeled to see what comes of that!
Should you require further information on SEO, please contact us and we will respond as soon as possible.
Kind regards,