If you can't beat them, join them! Taking advantage of Amazon's affiliate commission rate reductions as an SEO
Amazon affiliate commission reduction explained
Back in April 2020, Amazon announced that commission rates for members of its affiliate program were getting cut, with product categories such as Home Improvement and Beauty seeing a substantial drop from 8% to 3% and 6% to 3% respectively (more on this in this CNBC article)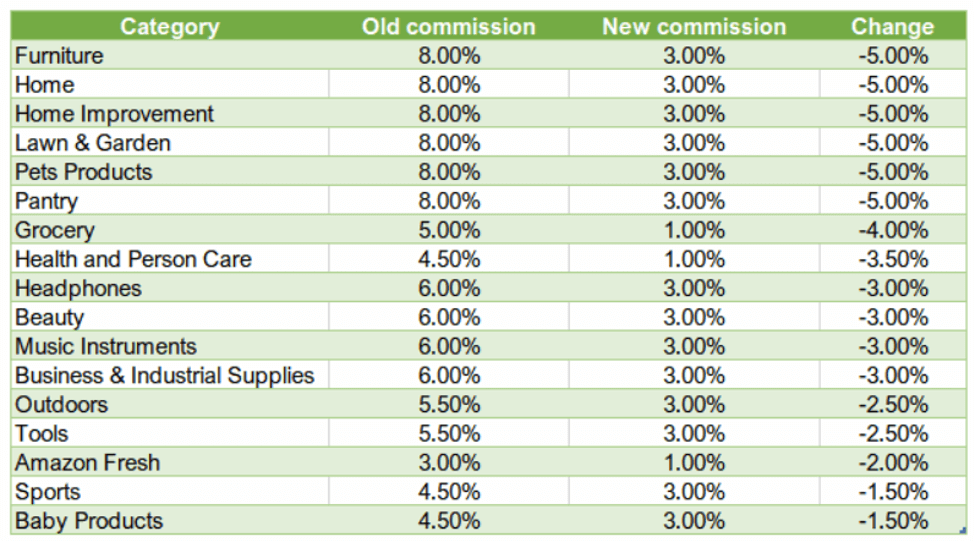 As expected, this caused outrage among online publishers who rely on the money they make as an Amazon affiliate website, especially as Amazon continue their quest for global domination, most recently expanding into the pharmaceutical business, which surely highlights that there wasn't much of a financial need to slash the commission rates.
However, this presents an opportunity for brands who have (or are yet to create) an affiliate program to offer a much better commission rate than Amazon to these publishers to be featured in relevant online publications.
Amazon uk affiliates
In particular, this presented an opportunity to our client, Halo Coffee, who sell Nespresso compatible compostable coffee pods.
We noticed that most of the top results for the likes of "best Nespresso compatible capsules" (400 searches a month in the UK, according to Ahrefs) are from an affiliate marketing website in the list-based comparisons/review format. 
User intent is a crucial ranking factor for SEO, meaning that mainly list-based articles with a comparison/reviews of different branded products appear for "best" based keywords due to Google believing that this is what users want to see, rather than a specific brand. 
This means that it would be extremely difficult, near impossible, for Halo Coffee to appear in the top results for "best Nespresso compatible capsules".
As highlighted in the screenshot below, the top results are dominated by websites that use amazon affiliate links to generate revenue –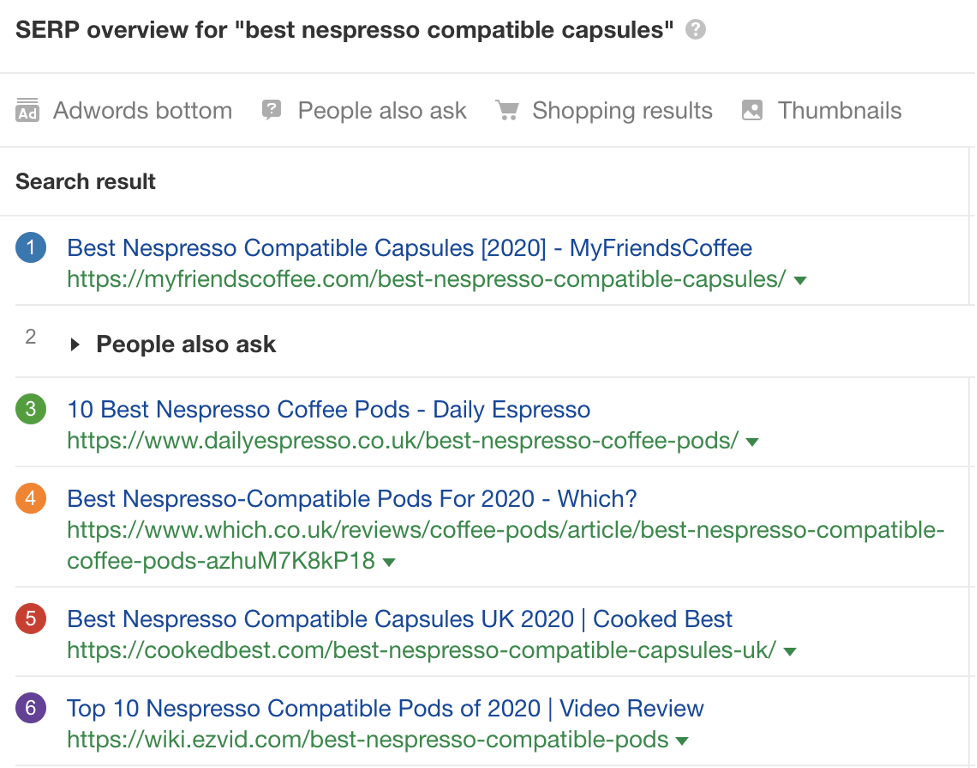 However, what we realised is that with Amazon slashing their commission rates, this presented us with an opportunity.
Halo Coffee's CMS is Shopify which made it really easy to create an affiliate program by using one of their 3rd party apps and is this case, we went with Affiliatly, which are cheap and their platform is easy-to-use for both parties.
Coffee pods, which are classed as a grocery product by Amazon, had their commission rates slashed from 5% to 1% which made us confident that we could strike deals that worked for both parties, the affiliate site and Halo Coffee.

After contacting some of the top-performing affiliate sites (in terms of the amount of traffic they generate that is relevant to Halo) and negotiating a commission rate, we managed to secure features for Halo Coffee's products, such as this: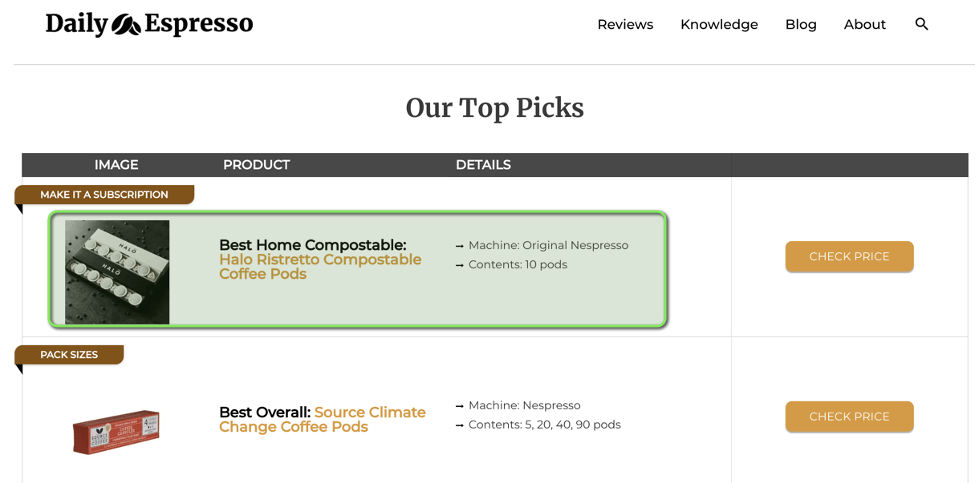 This has proven to be a success with frequent sales being generated via the affiliate links.
Top Tips
Be generous with the commission rates you offer, offer something that is reasonable and likely to encourage the publisher to place the feature near the top of the page to increase clicks

To find potential affiliate website, identify the keywords you want to rank for then include phrases such as "best" or "top" at the front

If you're struggling to find email addresses, try the Hunter chrome extension
For any more tips or information, feel free to get in touch with the Minty Digital SEO team.