Minty presents:
The
I F**ked up Night.
Cos who says you shouldn't focus on the bad?
Date: 5th October 2023
Venue: Craft Beer Bar Barcelona
Time: 6-9:30PM
Because we've
all been there!

😩

Ever had a work hiccup that left you questioning your life choices? Or at least asking yourself if it is worth writing a cringey "did I really just do that?" tweet to soothe the burn and publicly admit the fall? Lucky for you, you aren't the only one.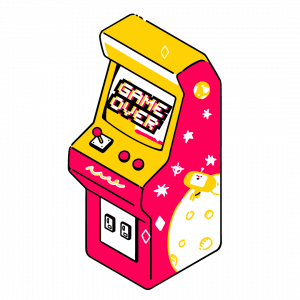 The truth is – we know we've all been there, and we think that we aren't talking about it in the industry enough.
Maybe it was that cringe-worthy moment when you accidentally sent a draft to your entire contact list, or when you confidently pitched a groundbreaking story, only to realise you misspelt the company's name? Yeah, it sounds all too familiar, right?
It's time to laugh, raise a glass to the f*ck ups and share stories of how we turned tears into triumphs 
Join us as we normalise the oh my god moments, with other digital marketing bigwigs sharing their finest "not again" moments.
We're talking about the times we've gracefully danced with embarrassment and *sometimes* emerged victorious on the other side, or maybe it was a case of just humbly accepting defeat.
Whatever it is, the likelihood is that someone else has walked the same path before you.
Expect hilarious stories, a few raised eyebrows, and some serious camaraderie (buckle up, we're gonna need it).
What's a f**ck up if we can't
learn from it together?
So, if you're up for an evening of giggles and maybe a smidge of secondhand embarrassment, this is your golden ticket.
Because let's be honest, we learn, we laugh, and we look back at our "I F**ked Up" moments with a wink and a smile and hopefullyyyy not an irrational resignation
Whether you're in the industry or just interested in getting to know more about it, everyone is welcome for an evening of fun and networking 🍻
See you at Minty's "I F*cked Up" Night – where networking meets normalising the trauma and mistakes make the best stories! (See what we did there?)