Securing coverage in The Telegraph (and more!) with the
most complained about monuments.
Campaign
overview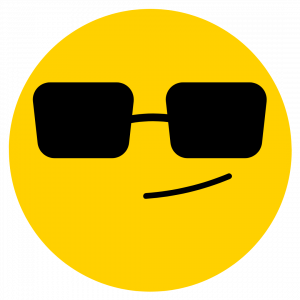 As part of our on going link target, we were tasked to create a campaign that was to land coverage in UK nationals for one of our travel clients, iVisa.
Using data from TripAdvisor, we were able to scrape reviews to discover the UK's most complained about monuments.
We created support materials such as inforgaphics to work alongside the campaign, hosted a detailed blog on the clients site to increase the chances of a link back and successfully secured coverage and links in the following:
The Telegraph
Daily Star
Daily Express
Yahoo News
MSN
Lancashire Telegraph
…to name a few!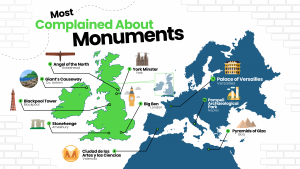 "UK's 'worst landmark' slammed by livid tourists as 'overpriced' and 'overcrowded'" –
The Mirror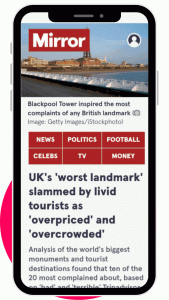 Improving
chances of coverage
We carefully crafted a media list with journalists that regularly cover similar topics, to increase our chances of coverage. The creation of an infographic provided a visual asset to our outreach, and uploading the campaign as a blog with an infographic to our clients site provided the foundations to a more long-term link building strategy, extending the life of the research, and attracting links beyond our outreach.
Taking into consideration the KPIs (that we smashed!) and the turnaround time (3 weeks) this campaign performed very well. The UK loves a good moan and so this type of campaign hit exactly what the average British reader wants and expects of the titles that covered it.
In future, we could explore the potential to take the campaign to Spanish speaking markets, looking further afield at other monuments receiving a fair few complaints!
For more info on repurposing and re-angling your PR campaigns, visit our blog post here.
Grab yourself a cuppa,
let's have a chat.
Book a discovery call with the team.
If you already know what you need, you can fill in our quotation form by clicking this link.